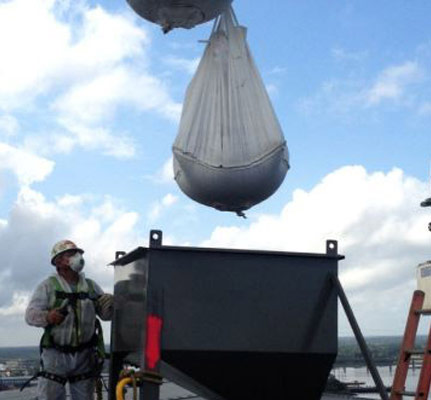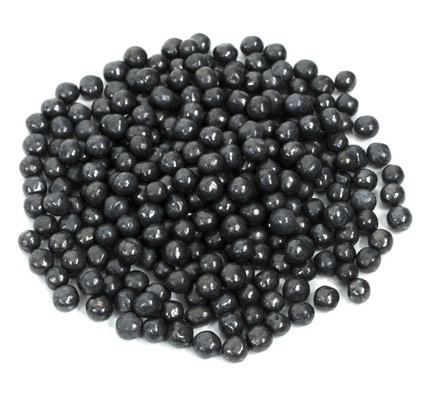 Ultraray lead shot is excellent for ballast applications due to its flexibility and ability to fill a shape.

In ballast applications, lead shot can be more cost effective than custom lead molds. With foundry-direct pricing and capacity, we provide lead shot packaged in our stock 25 lb. bags or in custom designed super sacks.

Ultraray lead shot is also available in fire-rated denier nylon or ballistic nylon. Contact us to discuss any custom lead shot requirements you may have.
Manufactured Shot
Shot Name/Number
Diameter (inches)
Pellets/Ounce (approx.) standard chilled shot
Lawrence Brand
Graphite-Coated
CHILLED LEAD SHOT
(American Standard) with Equivalent Hardness Factor of 2%
Antimonial Lead Alloy
Sold in 25 lb. Bags
No. 9
.08 (skeet)
570
No. 8
.09 (trap)
400
No. 7-1/2
.095 (game, trap)
340
No.6
.11 (game)
220
No. 5
.12 (game)
168
No. 4
.13 (game)
132
Lawrence Brand
Graphite-Coated MAGNUM LEAD SHOT
(American Standard) with Equivalent Hardness Factor of 4-6%
Antimonial Lead
Sold in 25 lb. Bags
No. 9
0.08
585
No. 8-1/2
0.085
490
No. 8
0.09
410
No. 7-1/2
0.095
350
No. 7
0.1
310
No. 6
0.11
225
No. 5
0.12
176
No. 4
0.13
139
West Coast
Graphite-Coated MAGNUM LEAD SHOT
(American Standard) with Equivalent Hardness Factor of 4-6%
Antimonial Lead Alloy
Sold in 25 lb. Bags
No. 9
0.08
585
No. 8-1/2
0.085
490
No. 8
0.09
410
No. 7-1/2
0.095
350
No. 7
0.1
310
No. 6
0.11
225
No. 5
0.12
176
No. 4
0.13
139
COPPER PLATED LEAD SHOT
Wax-Coated (American Standard)
Equivalent Hardness Factor of 4-6%
Antimonial Lead Alloy
Sold in 10 lb. Bags
No. 7-1/2
0.095
359
No. 6
0.11
226
No. 5
0.12
172
No. 4
0.13
135