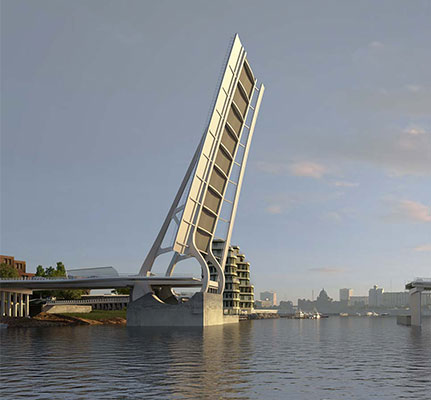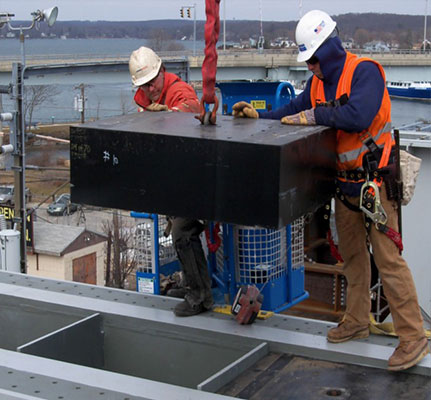 Ultraray Metals supplies lead counterweights for all swing and lift bridges.

Pictured in the renderings above is the Johnson Street Bridge Replacement Project currently underway in the heart of Victoria, British Columbia. Ultraray Metals is proud to be a lead counterweight supply partner to one of the world's largest single-leaf bascule bridges.
Ultraray bridge weights:


Can be supplied in custom lead castings, lead shot, lead bricks, or pig ingots.


Our custom lead castings are engineered and poured into high-quality molds resulting in a precise fit every time in even the most demanding and complex applications.


Each lead bridge weight casting is encapsulated – e.g., epoxy painted or powder coating – to reduce lead exposure to personnel and the environment.


We are able to cut counterweights from extrusions or custom cast up to 300,000 lbs.


We'll work with you to design, engineer and fabricate any lead bridge counterweight you require. With foundry direct capacity, no project is too big or too small!